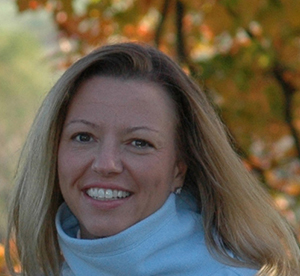 Dr Kristine Maggs DC
Dr. Kristine is a provider and owner at Performance Care.  She attended the University of Western Ontario for Kinesiology and then went on to National College of Chiropractic in Chicago where she graduated in 1995 and has been in practice in Northern Virginia since.
Dr Kristine is level III medical" certified with TPI (Titleist Performance Institute) which is the highest certification possible. This allows her to assess patients for dysfunctional movements using the SFMA (Selective Functional Movement Assessment) and quickly pinpoint where their form is breaking down. For example, an elbow problem may be stemming from faulty movement in the shoulder, a foot pain may be caused by poor motor control in the hip etc. .
Dr. Maggs grew up a runner and figure skater. She is the head Cross Country coach and distance and middle-distance Track and Field coach for Battlefield High School. She has competed in multiple marathons, half Ironman triathlons and 5 full Ironman triathlons. A large portion of her practice is devoted to runners and athletes with her passion not only in treatment of injuries but enhancing performance with her athletes and patients.
Dr. Maggs has also been practicing acupuncture for 21 years and dry needling for 9 years and enjoys the wide range of conditions she has had the pleasure to treat. She finds the combination of chiropractic, soft tissue techniques, dry needling, movement assessment, rehabilitation and acupuncture gives her the ability to reach out to more people.
She has been part of the team of ART doctors at many marathons, triathlons and at Ironman in Lake Placid as well as staff chiropractor for the US Open golf tournament where she has provided on-site care for the athletes. Amy Kolasch